Students at The Holgate Academy have been busy over this festive season collecting items in support of local food bank, Engage, based at Hucknall's Under One Roof Community Resource Centre.
Year 11 prefects at the academy came up with the idea for the food bank appeal and galvanised students in other year groups to take part and collect as much as they could to support families in the local community.
As part of the appeal, students across the academy have collected over 650 items to be donated to the food bank. Year 7s collected 297 of the items, with one year 7 student even creating handmade bags of reindeer treats to be given out to families with small children, to go alongside her own donation.
Year 11 students, Olivia B and George H, coordinated the collections from 43 locations around the academy and arranged the delivery to food bank on 10 December.
Holgate teacher, Mrs McLaughlin, who leads the prefects said: "I am so proud of our prefect team who showed skills beyond their years in the organisation and management of the food bank appeal. I have collected for years with my form groups at The Holgate Academy, but it was inspiring to see the generosity of students' combined contributions and knowing the valuable impact that these donations will have on our community."
The prefects will now be focusing on Christmas Jumper Day taking place on Friday, 17 December in support of Save the Children, and are also collecting any Christmas jumpers that would fit age groups 10+. This will enable anyone who doesn't have a jumper at home to participate if they so wish.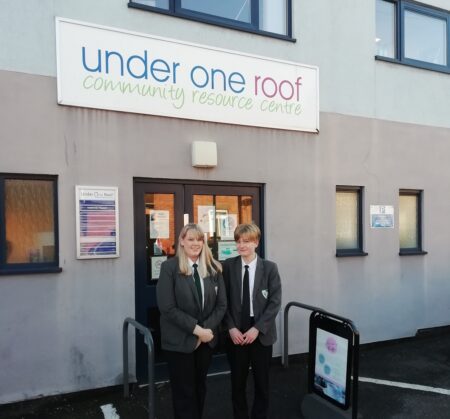 Thank you everyone who took the time to support such a valuable part of our community!
"On behalf of the foodbank, I would like to thank the pupils, parents and staff for their generous donation which will help those in need in Hucknall. Wishing you all a wonderful New Year."
Many thanks
Yvonne Campbell ( Project Manager)