On Monday 12 July 2021, four of our year 7 students represented The Holgate Academy at the Diverse Academies Maths Competition.
George, Abbey, Amber and Benjamin displayed outstanding manners, determination and teamwork during the event where they worked together on two challenges whilst going head to head with Tuxford, East Leake, Retford Oaks and Walton academies.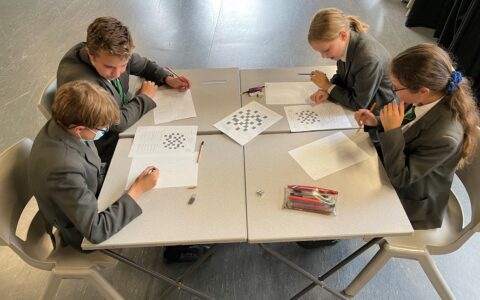 We are pleased to announce, the mighty Holgate Academy were champions of the afternoon, leading by 16 points.
We have some amazing mathematicians across the academy and Monday was the day for the year 7's to shine like the stars that they are.
A massive well done to all students that took part!