The Diverse Academies Trust hosted its first ever maths competition last week and Holgate students couldn't wait to showcase their numerical skills.
In total, six academies went head to head (virtually) in teams of four, hoping to win the maths champion shield. Each competition consisted of two challenges where students needed to work as a team using strategy and resilience to solve the problems.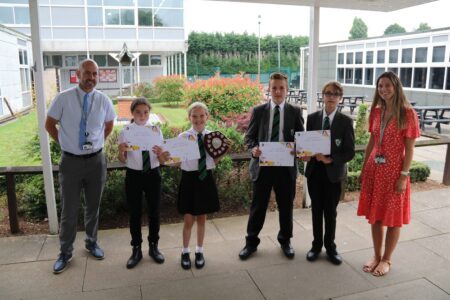 George, Amber, Abbey and Ben represented our year 7 team on the first day of the challenge. They worked brilliantly on the cross number, working in pairs to solve the clues. Their teamwork and determination resulted in them winning first place and claiming the shield.
On the second day, Declan, Ethan, Molly and Ella represented our year 8 team. These students had superb strategy with solving the 10 problems, checking each others work to ensure they got the points for the question.
Finally, on the last day of the competition, Ruby, Holly, Mae and Krystian did fantastically using algebra to solve the problems. They used a fantastic strategy of sacrificing points to help them solve clues in the cross numbers.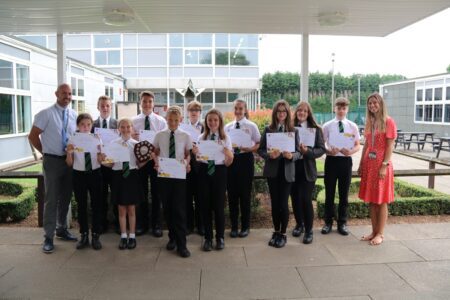 All students showed exemplary manners, determination and teamwork.
Well done to all the students involved for representing Holgate so brilliantly.