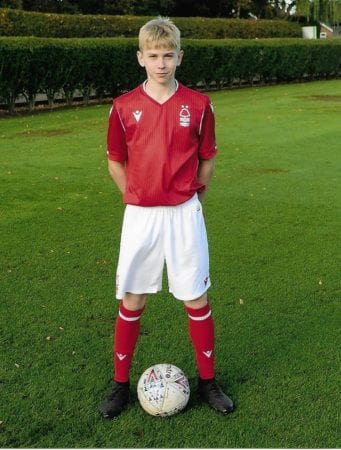 We are proud to hear that talented year 11 footballer Jack P has been offered an apprenticeship at Nottingham Forest Football Club for the start of the new season. Jack was first spotted by Forest scouts at the age of 6 and has been training regularly with them since the age of 7 – he is testimony to what hard work and dedication can achieve.
Mr Ellis, Jack's PE teacher, commented; 'Jack is one of the most tactically aware students I have ever taught. He was always a step ahead of peers in whichever sport we were participating in, yet remains very grounded. He is an extremely talented footballer and young man – I'm very excited for Jack and can't wait to see where this opportunity leads to in the future.'
Jack epitomised manners, determination and teamwork during his time at Holgate and is most deserving of his success. Good luck to Jack from everyone at the academy – we will be following your progress keenly!