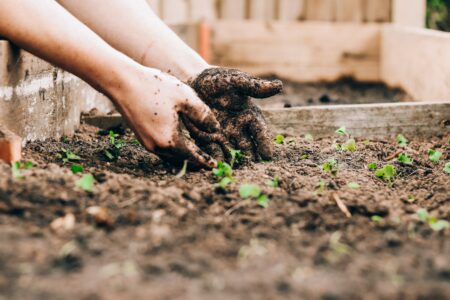 The Holgate Academy need your help! We are in the process of creating two large "no-dig" orchard and vegetable gardens to capture the imagination of our students. Developing the garden with our staff will teach them some important skills in horticulture and elements of the science that is behind this approach to growing a wide variety of food and produce.
Students from all year groups at the academy will be given the opportunity to get involved in this project, and to see the fruits (and veg!) of their labours emerging from the gardens throughout the year.
Areas are currently being prepared on the academy site to create the space to develop the gardens, with the aim to achieve this in the most sustainable and cost-effective way possible. If any members of the local community or local organisations can support with donations of tools, seeds and seedlings, newspapers, woodchips, compost, wood or pallets, this will help the academy to achieve our aims with the gardens and provide new learning opportunities for all students.
If you are able to support by providing a donation of any of the above items, or know or organisations who may be able to contribute, please contact Mr Nambo by email at info@holgate-ac.org.uk.