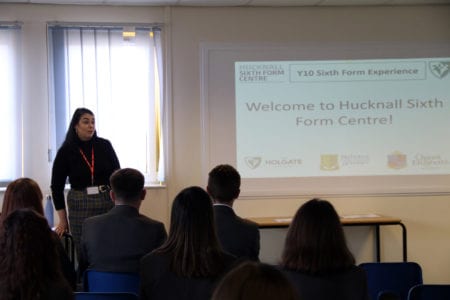 Fifty of our year 10 students visited the Hucknall Sixth Form Centre (HSFC) during the week of 15 July 2019,  to find out more about the centre, the subjects on offer and possible subject combinations.
They also had the opportunity to speak to an ex-student who had just completed her first year at university. As well as speaking to the students about her time at HSFC, she also spoke to them about life at university and answered questions from the students.
The students were impressed with the centre and its facilities, and are now equipped to start thinking about their post 16 choices.