As our term comes to an end, so does our year 11 students' time as prefects at The Holgate Academy.
This year's team of prefects have not only embodied the academy ethos of 'manners, determination and teamwork', they have shown great leadership and aspirations for their school community by organising school clubs and events for younger students, raising money and collecting goods for various charitable causes across the year, and championing wellbeing and diversity amongst the student body.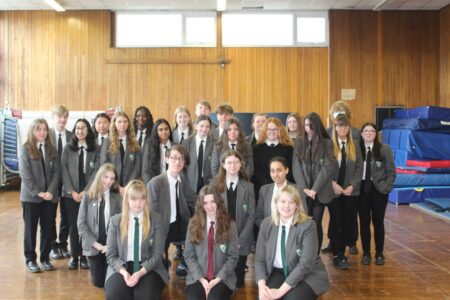 The senior prefects, alongside managing the prefect team, have also represented the academy on a number of occasions, including featuring in the local newspaper for donations collected for the 'Under One Roof ' food bank.
We are so incredibly proud of the students, and all that they have achieved. Thank you for all of your support with the academy and with your fellow students. We have enjoyed watching your time as prefects and the skills you have developed and we look forward to seeing what you do next!