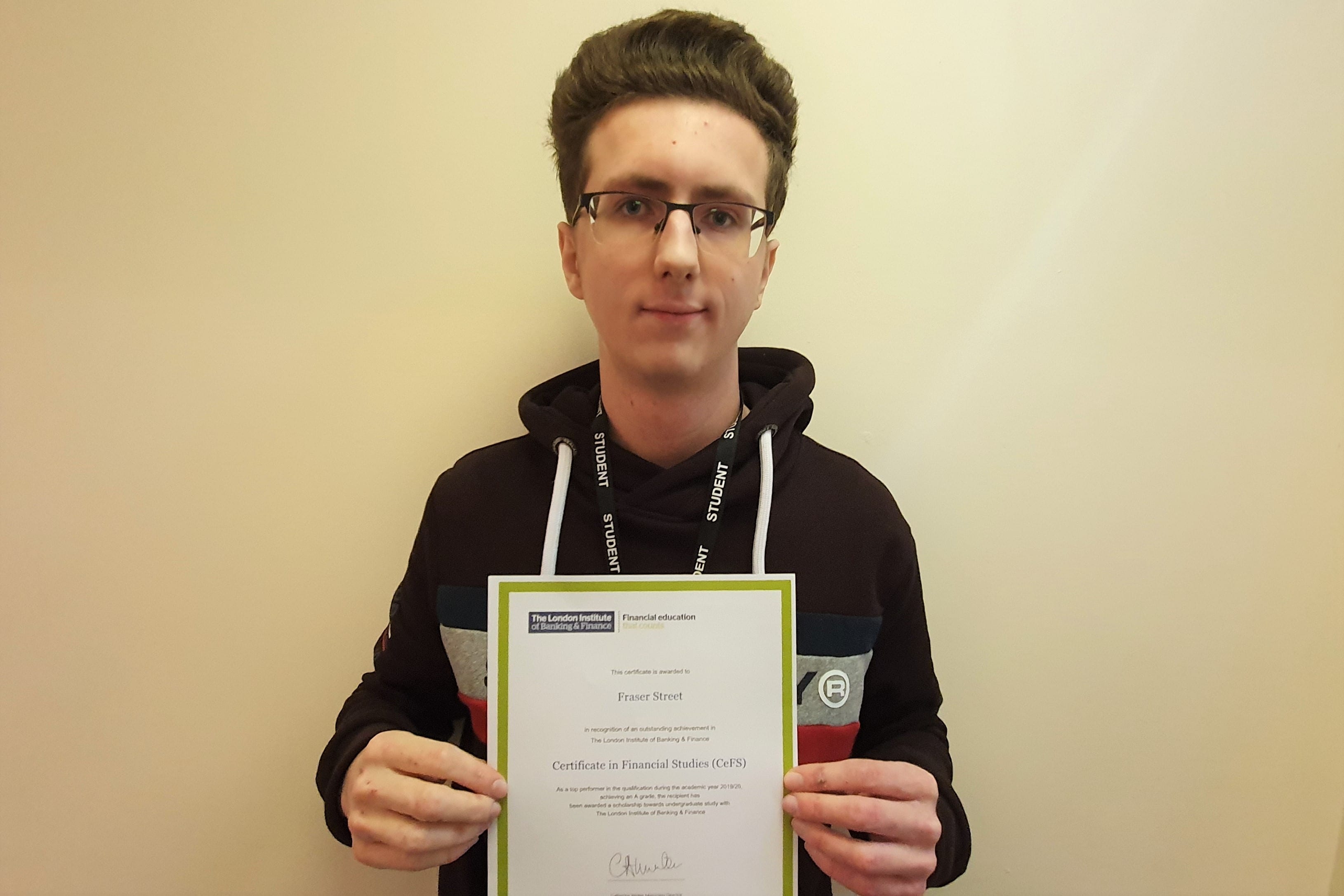 We recently received the fantastic news that year 13 student Fraser S has been awarded a scholarship towards undergraduate study with The London Institute of Banking & Finance.
This prestigious award is the result of his outstanding achievements in The London Institute of Banking & Finance Certificate in Financial Studies (CeFS) in which he received an A grade. He will now receive £500 to put towards his onwards studies, together with being invited to a bespoke visit day at the LIBF City of London campus. This experience will provide an insight into studying banking and finance at their university and will enable Fraser to meet students and talk about their DipFS scholarship and their HE experience.
Well done to Fraser – we look forward to seeing your career in finance progress.