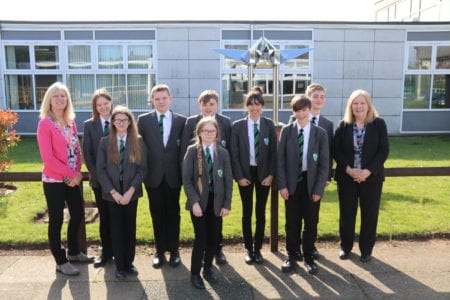 On Thursday 20th March 2019 our top point scoring students had the opportunity to meet with our principal Ms Forsey and Mrs Turner our chair of governors to celebrate their incredible success.
The top point scoring boy and girl from each year group had the opportunity to talk about the key to their individual success, their favourite subject and ideas for P7 after school clubs. By far the students' favourite subject was maths and the students' came up with some fantastic suggestions for after school clubs including a board games club!
Weldone to; Pheobe and Lawrence in year 7, Emily and Max in year 8, Evie and Luke in year 9, Hollie and Dylan in year 10 and finally Tiffany and Max in year 11 who unfortunately were unable to attend the event due to an exam. We are extremely proud of all of our students well done!