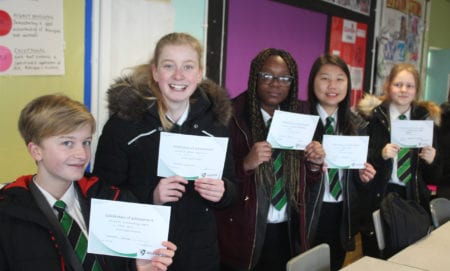 Yesterday, we held our first Celebration of Achievement Breakfast at The Holgate Academy. This event has been created to celebrate effort and determination in each subject area across the academy, helping to encourage hard work and commitment from students.
For each subject area, one student was nominated from each year group by subject leads. The most popular reasons for nomination this year are: 'great determination', 'outstanding effort' and 'high achiever'.
A total of 73 nominations were received, with nominated students invited to join staff members for a well-deserved reward breakfast of pastries as they received their certificates.
We'd like to congratulate all of the students who were recognised at the Celebration of Achievement Breakfast and wish them luck in their continued studies.