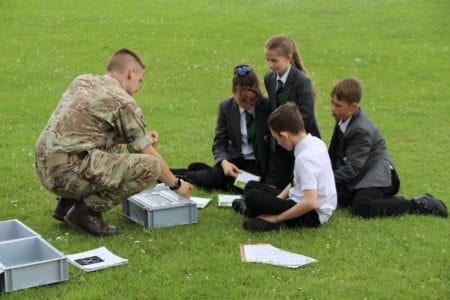 On Tuesday 2nd July 2019 our students were joined by six soldiers from the Mercian Regiment, 1st Battalion Royal Anglian, and Second Battalion Royal Anglian for an army careers day.
They took part in a range of workshops including; Finding out about army life… did you know you are more likely to be injured in a car accident in the army than be shot?, A team work assault course which required excellent communication and observation skills, creating a map from memory and scavenger hunt – code breaking, information seeking about army vehicle fit deployment and problem solving top trumps.
On such a lovely day it was great to spend time outside working with new people and learning new skills. If you would like more information about our careers programme at The Holgate Academy please visit our website or contact Mrs McKenna.