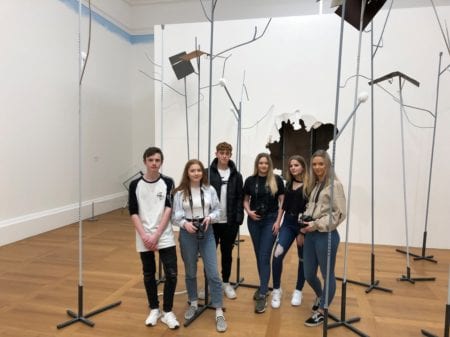 A recent trip to London saw 29 sixth form students from the Hucknall Sixth Form Centre including students from; The Holgate Academy, National Church of England Academy and Queen Elizabeth's Academy to explore a wide range of art galleries/museums around London.
We arrived at midday at Victoria Bus Station and made our way to the Tate Britain Gallery taking photos of London along the way. After Tate Britain we headed off to explore the National Portrait Gallery followed by the Photographers Gallery.
The students were a credit to their academy in the way they walked through the busy streets of London and conducted themselves within each gallery. The magical Christmas lights and decorations enabled the students to take advantage of the night and capture photographs for their personal coursework topics before heading home.