In year 7 students have 30 lessons a week, these are allotted as follows: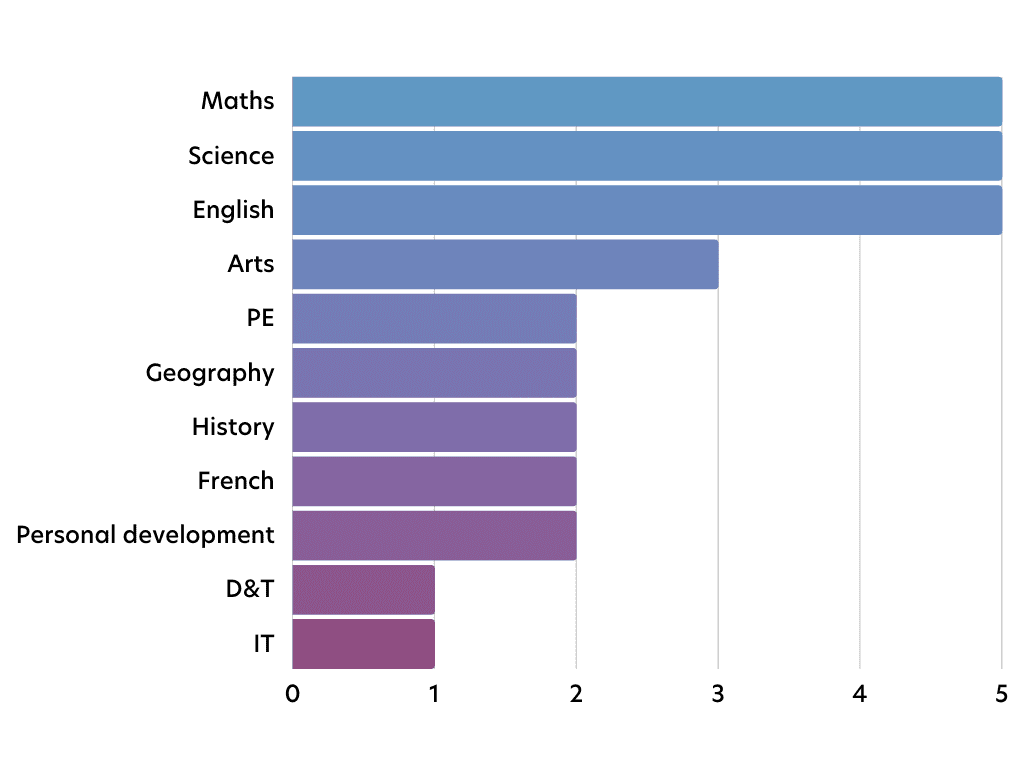 Design and technology – This is a rotation where students study food, graphics, photography, resistant materials and textiles.
Personal development – Includes religious education
Arts – This is one period of art, drama and music
Below is a general overview of the topics students are taught throughout the year in each subject.
For a more in depth outline of each subject please click on the link (in each drop down) to view the full subject page.
If you would like to speak to us about any aspect of our curriculum please get in touch.