In year 10 students have 30 lessons a week, these are allotted as follows:
Number of lessons per subject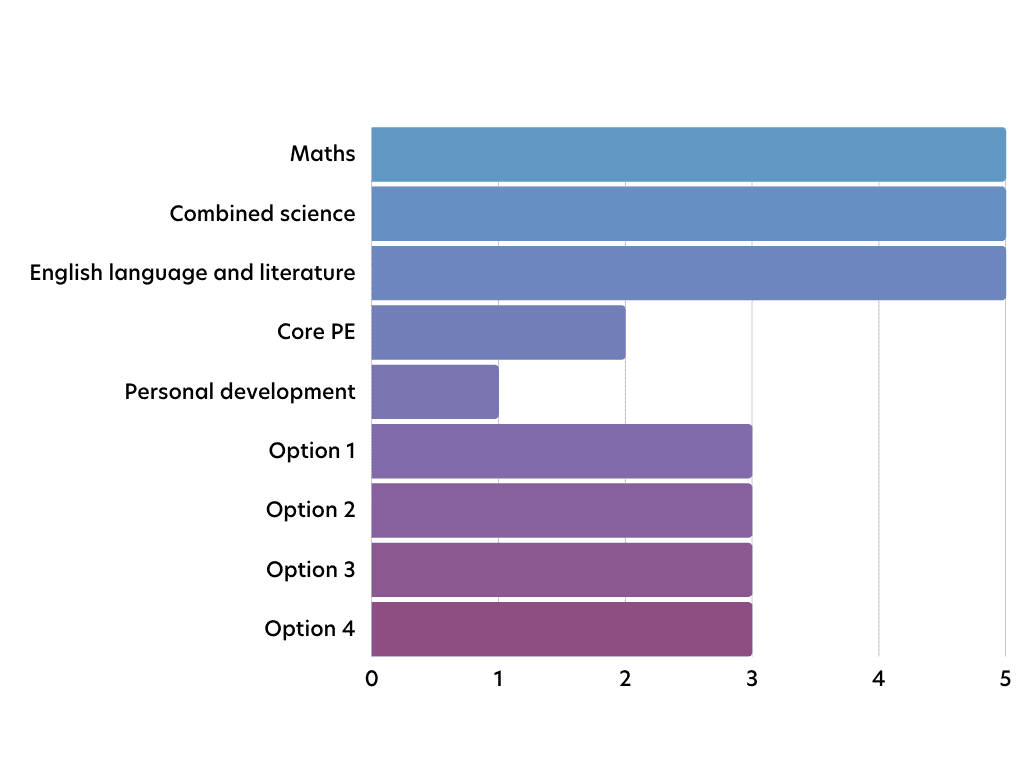 Below is a general overview of the topics students are taught throughout the year in each subject.
Year 10 students on the red pathway study English, maths, science, physical education, personal development, French and either history or geography, they also choose to pursue two further subjects.
Students on the blue pathway study the same core subjects as above with the exception of French, students therefore have three additional subjects to choose.
For a more in depth outline of each subject please click on the link for the subject page.
If you would like to speak to us about any aspect of our curriculum please get in touch.
Core subjects
Students study a combination of the options below, depending on the pathway they have chosen.
Optional subjects
Additionally students choose to study two/three of the subjects listed below.